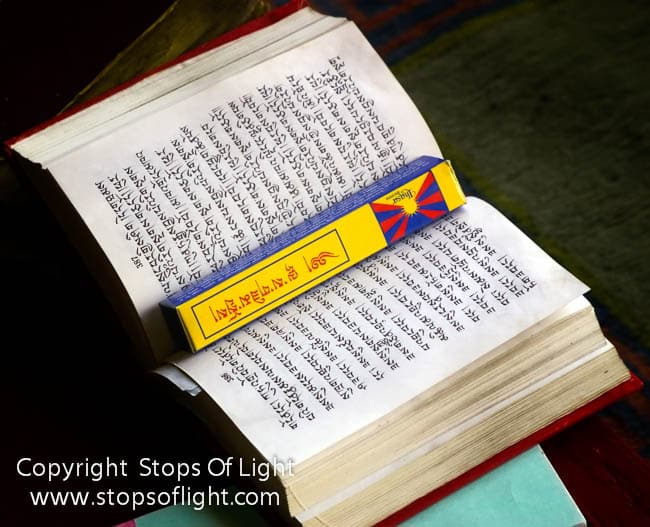 From snapshots to Great Shots - The Art Of Seeing
The Best Photography Workshop in Mumbai.
No, Make that The Best Photography Workshop in India.
Period!
Learn how to better observe the world around you, improve your ability to see the endless possibilities in a setting and become a better photographer. Discover the ability to translate your vision into evocative images that communicate your vision. Join me on this one-of-a-kind photography workshop in Mumbai as I take you on a visual journey over six amazing hours that will not only change your photography but forever will change the way you look at the world around you!
A Photography Workshop Unlike Any Other
The Only Photography Workshop in India that brings you face-to-face with what you really need to Make Great Photographs
Your Eyes, Your Mind, and Your Heart!
Shoot like a pro after this course! I always could say, this is a good photo, this is not. But I could never say why. After the course, I learnt what are the elements of a good photo and my photography improved dramatically. And the best part is, you leave your camera behind when you go for the course! That's when you learn where the magic is: in your eyes and mind – and not in the camera!! Highly recommended!
Peter Theobald
I did this photography workshop and can't recommend it enough. More than what I learned to see, I couldn't believe what I had been missing out on seeing! It's just amazing what I can do once I actually start "seeing" and stop thinking about the camera…So many shapes, colors, patterns, forms, contrasts and moments to capture. It was pure delight. It was an incredibly enlightening and inspiring workshop, and Neville Bulsara is an amazing teacher!
Sharell Maya Maharana
Neville taught me to observe –  to carefully view a scene and to bring out the best of it through my pictures. In a few hours he taught me the importance of the elements that are required to make a great picture.. he actually teaches the 'art of seeing' .. . I have been pursuing photography for years now, and people often compliment me saying my pictures tell a story. I owe each frame to my Guru – Neville Bulsara.
Neha Mandlekar
Great Photography Is
Not

About The Camera

If I were to tell you that less than 5% of  Great Photography is about the camera, you'd probably say I'm nuts. Am I, or have you been sold a bloody lie? Watch this 60-second video (coming soon) & decide for yourself.
Great Photography Is
Not

About Technical Skill

If you thought Mastering Your DSLR (or any camera), acquiring more and more gear, learning to "control light", or otherwise attending workshop upon workshop will result in Great Photography, you're so, so wrong…
It
Doesn't

Matter If You're An Amateur Or A Professional

Great Photography is Great Photography, period. It has nothing to do with whether you're a professional photographer or a rank amateur. Irrespective of your "level", and photographic interests,  this workshop will change your photography for the better.
Say Hello To The Photography Workshop That Sets You Free
Screw the camera. Screw Technique. Screw Rules. And Throw away your preconceptions of what Photography is.
What goes into the making of a great photograph is simply this…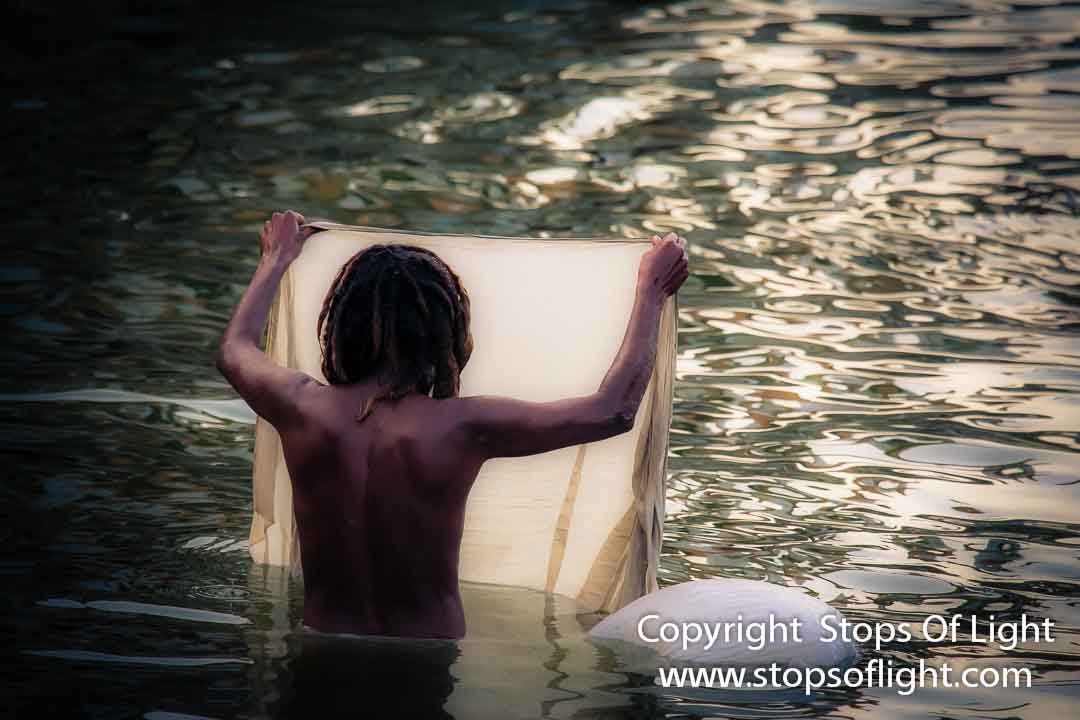 The Art Of Seeing - Workshop Synopsis
What this amazing photography workshop is all about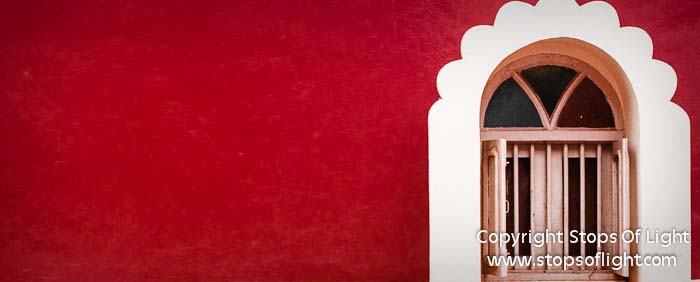 From snapshots to Great Shots – The Art of  Seeing
A unique, one-of-a-kind weekend photography workshop in Mumbai – India, designed to teach and instill the ability to see visually and tell a story through pictures. Put simply, this is the photography workshop that empowers you to go from taking snapshots to making Great Shots.
Conducted in Mumbai, the "FROM SNAPSHOTS TO GREAT SHOTS – THE ART OF SEEING"   is the definitive workshop that will set you on the path to making great images with the camera you own – cellphones included! While other photography courses teach rules and techniques, this workshop addresses the heart of the matter: What lies in your field of vision? What are its building blocks? How are the elements connected? What does one make an image of? How do you ensure that the image is full of meaning and impact? And how do you convey that meaning?
Put simply, you will learn to deconstruct the world as you look at it through your eyes – and see it in an entirely new way. That, is Seeing.
It doesn't matter whether you are a professional photographer or a beginner really. The skills you'll learn in this workshop will lift the veil of your preconceptions from over your eyes and mind. You'll be amazed to find a wealth of photo-opportunities just waiting to be discovered everywhere, and see the world as you've never seen it before. You'll be surprised on a daily basis as your ability to see and observe increases and keeps growing. You'll delight as you discover the interconnected nature of things in front of you and how one flows to the other. You'll begin to glimpse The Bigger Picture……
Guess what? Your photography will be so, so  much the better for it!
"And what about gear?" did I hear you ask?
I'm often asked what photography gear I use to make my photos; the answer is this: "two eyes, one brain, one heart. One index finger to trip the shutter button. And oh yes, the camera – that just captures what my eyes see, my brain thinks and my heart feels onto a memory card. That's my gear for you!"
The most important equipment in photography? It's not the camera – it's YOU!
About time you learnt to recognize and unleash your true potential, don't you think?
---
The Essence Of Photography? It's got nothing to do with the camera!

In the midst of all those dials and buttons move those photographer-artists who've learnt to see. Sometimes in a slow and deliberate fashion, sometimes almost flippantly, ever flowing freely. Now they become what they see, now what they see becomes them. This, is the unequivocal message of those who've learnt to see: Do not confuse the camera with the fact that what you're really doing is Seeing!
---
Keep your cameras and experience aside! Attend this workshop and feel the difference in the way you see the world around you! I highly recommend this photography workshop, even if you consider yourself an expert photographer.
Shishir Dhulla
Am yet under the hangover of the Art of Seeing Photography Workshop; I truly feel like I learned the very soul of photography! Heartfelt thanks..
Pushkar Bagmar
It was truly an eye-opening session with Neville. One can keep holding a camera and not see anything through the viewfinder unless one acquires the ability to "see". Neville got me to see things through a photographer's vision, mindset, and perspective. I don't think anybody can explain what Composition really is and simplify it the way Neville did! Thanks, Neville!!!
Aninda Banerjee
What you'll learn
A very brief look at the topics covered in the workshop
The Fundamentals of Seeing
The difference between Looking versus Seeing. How Seeing is different from Composition. What are the barriers to Seeing and how to overcome them. How our minds process visual information.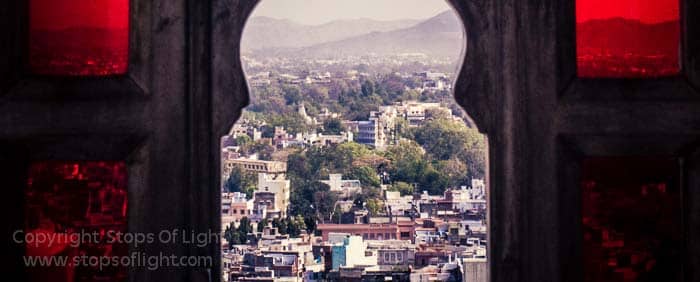 The Power of Color
Color theory and symbolism, how to use color, the pitfalls of color, using color for maximum impact.

The Beauty of  Form
What is Form? The building blocks of form, their symbolism and emotional impact, mutability and how to use them to make better photographs.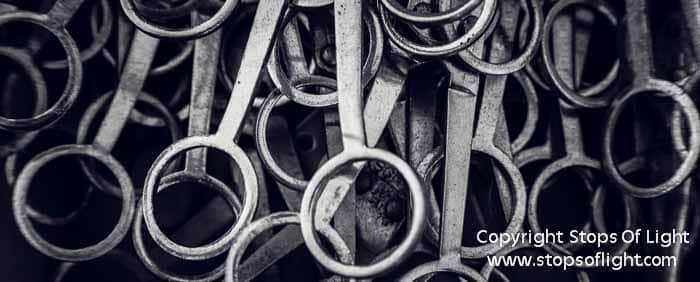 The 3rd Dimension & Beyond – Perspective and Time
Principles & methods for creating the illusion of depth in a two dimensional image. Principles and methods to lead the eye on a visual journey through the image.

Moments
What are 'Moments'? Their classifications, preparing for them, spotting them and nailing The Decisive Moment.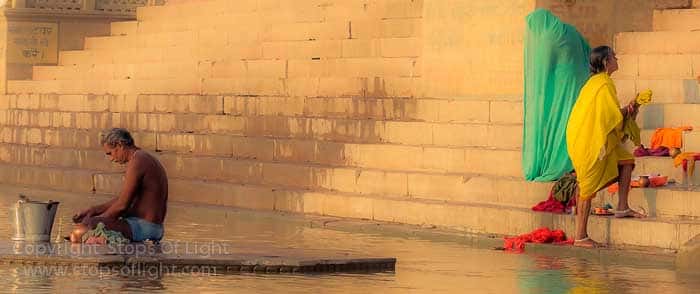 Contrast
Understanding contrast and it's role in the image making process. Dispelling the myth that contrast is just about light and dark. Understanding the emotional impact of the various types of contrast and how to best use them.

Putting it all together
Learn how to dissect what lies before your eyes, then learn how to put things back together.  Learn how to make compelling photographs that tell an entire story in a single frame.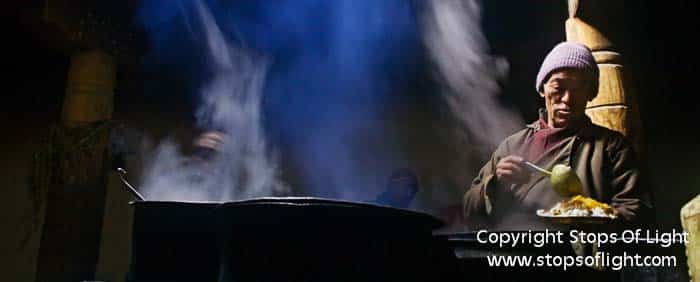 The rule of thirds? Vertical vs horizontal compositions? Blah, blah, blah… forget all that you've read up on that stuff that really doesn't get you anywhere unless you've learnt to see. You'll learn what Composition really is (trust me, it really isn't what you think it is), and you'll learn The One and Only  Definitive Rule of Composition – and in that is contained the very essence of whether an image works or not.  What you will  also learn is just how far learning how to see can go in bettering the way we post-process images. Plus, you get lifetime access to our private group on Facebook where you can interact with other past participants, post your images for review as you go about implementing what you learnt, receive valuable tip. You also get privileged access to our closed, members-only monthly photowalks where you get the unique opportunity to test and further your learning in the company of others who've done the course. And  much, much more…

The Nitty-gritties
Where the photography workshop is held, when it's scheduled for, timings, what to bring along, and how much it costs.

Where
The Bulsara Residence, 104, 2-B, Gold Coin, Opp. SoBo Central Mall, Tardeo Road, Mumbai 400034

When
Schedule for July 2017
ONE BATCH EACH ON
Saturday 1st July,
Sunday 2nd July,
Saturday 8th July,
Saturday 22nd July,
Sunday 23rd July,
Saturday 29th July,
Sunday 30th July.
Time: 10:30 am – 4:30 pm
Limited to four participants per batch

What to Bring along
Your Eyes. Your Mind.
We'll open both for you.
Register now
 Or, scroll further below to read more about this amazing photography workshop. (You can click on the link at the bottom of this page to register too)
Frequently Asked Questions
Everything you wanted to know about this amazing photography workshop, but didn't know whom to ask.
In a nutshell, what will I learn in this photography workshop?
The alpha and the omega – the beginning and the end – of what's really needed to make striking photographs, period. No button pushing, no fussing over your camera, no wasting time concentrating on what's on or inside your camera. Instead, you'll get to the heart of the matter – focus on what's around you. Learn to see like you've never seen before. And that's what you need really to make great images.
Isn't Seeing the same as Composing?
Do you find yourself pointing your camera at whatever you've seen others point theirs at? Do you find yourself making photographs similar to others you've seen others make? If so, you're not really composing, you're copying the compositions of others!
Seeing is taking apart – using your mind and heart – the plethora of visual data that your eyes take in. Composition is putting it back together in the frame. It follows that you must first See – using your mind and heart – before you can compose. And speaking of composition, if all those rules of thirds and all that don't get you great shots, it's because you're not Seeing!
I've heard it said that one has to be born with the ability to see. That it can't really be developed...
I wasn't. Born with it, that is. I did. Develop my ability to see, that is. And at the end of this workshop you'll have all the tools you'll ever need to walk the road and pass through the door of understanding of what it really means to See and how to do so for yourself.
Is this workshop really as good as it's made out to be?
If I said "Yes", I'd be accused of boasting. If I said "No", I'd be lying. But don't take my word for it – read up on what participants have had to say.
Then why aren't others offering a similar workshop?
I can only speak of  what I've seen come to pass since the one-plus year that I've been running this particular photography workshop in Mumbai. Quite frankly, no one else had offered such a workshop before December 2012 which is when I first got the ball rolling. Since then, I've seen a few people jumping into the fray, only to fade away with time. Why didn't they offer it earlier? Why didn't they continue to over time? Some maybe really couldn't tell the difference between what they saw in the first case and the picture that they made (there is a difference between what catches one's eye and what one makes a picture of). Maybe there were some who made good images by instinct, but hadn't been able to put as much thought and effort into really figuring out how they did it. Perhaps there were others who couldn't communicate their thoughts as effectively and passionately as I do. I don't know for sure and can only speculate. What I can say for sure is that I've been running this workshop in Mumbai since over a year, and  very successfully at that.
₹ 4,000/-... isn't that expensive?
Why do you feel it's expensive? And compared to What?
Fact #1: At its price, this photography workshop costs:
Less than 10% of what you'd pay (or might have paid) for a basic DSLR and kit lens..
A fraction of what you'd pay (or might have paid) for a basic point-and-shoot camera
Far less than the camera component on your cellular phone or tablet.
Nothing in terms of the time and money you've probably  spent on workshops, e-books etc., with the intention of taking great photographs, only to find out that they didn't address the root of the problem.
Fact #2: In terms of Value, this photography workshop will ensure that you start making better photos, develop a keen eye, see things you'd never seen before, and make images of them using whatever camera you have at your disposal. It will transform you from a fumbling dial-turning button-pusher to a confident and keen observer in sync with your surroundings, able to recognize the emotional value of what your eyes see, your mind thinks, and your heart feels. And, it will train you to communicate that via great photographs.
Fact #3: This is not a course that will make you put your camera away in frustration. Rather, it is one that will inspire you to pick it up. Again, and again, and again…
Fact #4: You get what you pay for; quality and cost are usually directly proportional at the end of the day.
Fact #5: There is no comparable course along these lines, none that I know of that deal with the subject in as much detail as I do.
And so I ask again: "Why do you feel it's expensive? And compared to What?" If you think about it, it's very reasonably priced. Actually cheap for all the value it delivers. Wouldn't you agree?
I don't have to carry my camera along - are you serious?
Dead serious. The whole premise about Seeing is that it's not about the camera. It's about You! Any workshop on seeing that says that you have to get your camera along isn't about Seeing. And don't let anyone tell you otherwise.
I'd like to attend this photography workshop, but I'm not from Mumbai...
Don't let that stop you. I've had people come down from out of town, from places such as Pune, Delhi & Bangalore for this photography workshop. And gone back extremely satisfied. That should say something. And if you just can't manage to come down, you can always explore the possibility of getting together with your local camera club to host this workshop in your city.
Can you do this workshop in-house for my organization?
Absolutely!  Drop me a message via the contact page.
But what about post-processing?
What if I told you that a thoughtful processing edit is based on principles?  And that those principles are reflected in the techniques?
What if I told you that the blind application of technique is literally a shot in the dark? It may result in an ok photo, but great edits are not a matter of chance. Because they are firmly rooted in principles. And  what if I told that those principles are nothing but the principles of Seeing? What would be your reaction if you were to discover that this workshop actually led you to making better edits of your photographs?
What about techniques like Aperture Priority, Shutter Priority....
Again, those are techniques, not principles. Understand the principles and the techniques become child's play. I really don't know what the big deal is about Aperture Priority and Shutter Priority… it's so damn simple. Want everything from the foreground to background in sharp focus? Or want to selectively throw things out of focus? Use Aperture Priority. That's equivalent to Landscape Mode and Portrait Modes on automatic cameras. Want to freeze action? Or to blur it? Use Shutter Priority. That's what that icon that looks like a running man on automatic cameras does. That's all that is to it. Really! Don't confuse techniques with principles. All techniques are based on principles. The Art of Seeing is based on pure principles. The rest is all… I think it's time you scrolled down below.
Good Photography is not about technique…
You either see, or you don't see. The rest is academic. Photography is simply a function of seeing. Nothing more.
Register Now